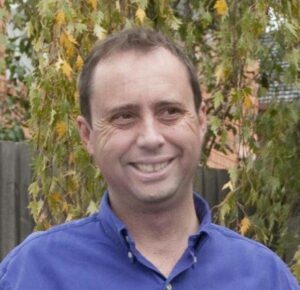 It is with a heavy heart that we report on the passing of Mr Stephen Smith of Melbourne.
Mr Smith passed away on Wednesday 23 November, aged 51 years.
A DLP member until his death, Mr Smith was active in student politics in his youth and went on to become a senior lecturer in accounting at Monash University.
Mr Smith was one of the DLP's best performing candidates in the 2010 Victorian State Election, winning 3.5% of the vote for the seat of Ivanhoe.
Mr Smith leaves his lovely wife Pamela, and their six children Maria, Christiane, Patrick, Tamsin and Petria. To his whole family, the DLP offers our sincerest condolences.
Thanks Steve for being such a great guy – you will be greatly missed. Rest in peace.