Victorian abortion laws are amongst the worst in the world. They allow abortion 'on-demand' (without reason) up to 24 weeks, and abortion right up until birth, including partial-birth abortion, with signatures from just two doctors (which may be two abortionists and hence easy to obtain).
Other abhorrent things aside, these laws shamefully compel medical practitioners to comply. In other words, medical practitioners are not granted freedom of conscience if they have a conscientious objection to abortion. They are forced to perform an abortion or be party to it by referring a patient to another practitioner who will.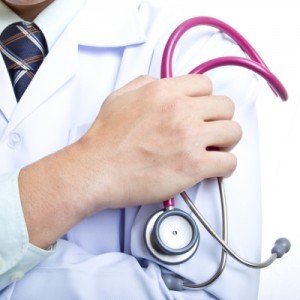 Many changes are required to the laws. However, the DLP views Section 8 as the first that needs to be redressed. Section 8 of the Abortion Law Reform Act 2008, entitled "Obligations of registered health practitioner who has conscientious objection" details the current "responsibilities" of medical practitioners, specifically doctors and nurses.
Section 8 restricts medical practitioners' freedom of speech and of conscience. Personal beliefs about abortion aside, many people in the community support the right of medical practitioners to these important freedoms.
Indeed, hundreds of Victorian doctors have joined together in calling for changes to the Victorian Abortion Law Reform Act 2008.
Conscientious Objection is a fundamental principle of the medical and nursing professions, and is enshrined in the ethical and conduct codes of the AMA, the ANF, the NHMRC and the Australian Medical Council.
Furthermore, Section 8 sets a very dangerous precedent towards coercing medical practitioners to perform other acts which may go against their conscience, such as euthanasia, the sterilisation of people with disabilities and infanticide on grounds of genetic defects or disability.
Section 8 has already been intimidating practitioners into compliance. In 2013, Dr Mark Hobart was investigated by the Medical Board of Victoria, for refusing to refer a couple who came to him requesting an abortion on the grounds of gender selection (the woman was pregnant with a girl, but the couple wanted a boy).
There have been other anecdotal stories which indicate to us that doctors and nurses are being threatened and pressured to be on rotations at hospitals where abortions are performed, and to refer under threat of physical violence or legal action.
Many changes to the Abortion Law Reform Act 2008 are needed, including:
introducing a two week waiting period for any abortion;
banning the partial-birth method of abortion;
banning abortions on the basis of gender selection;
providing pain relief to babies being aborted;
requiring medical practitioners to resuscitate and care for babies who survive abortion attempts;
ensuring informed consent for abortions and expanding the options presented to women requesting abortions, such as counselling and adoption options.
What we will do:
If the DLP is successful in winning a seat within the Victorian Parliament, we will:
in our maiden speech, establish our sincere commitment to abortion reform , speaking about the reforms needed to the Act overall;
at the earliest opportunity, introduce a private member's bill calling for the repeal of Section 8;
within 6 months, launch a campaign to reform further sections of the Act, in conjunction with a broad range of supporters from pro-life and health organisations;
negotiate with the government of the day to ensure these reforms receive full consideration;
promote the expansion of 'choice' through counselling and adoption, and campaign for open adoptions in Victoria;
promote free grief counselling for women who have suffered from past abortions.