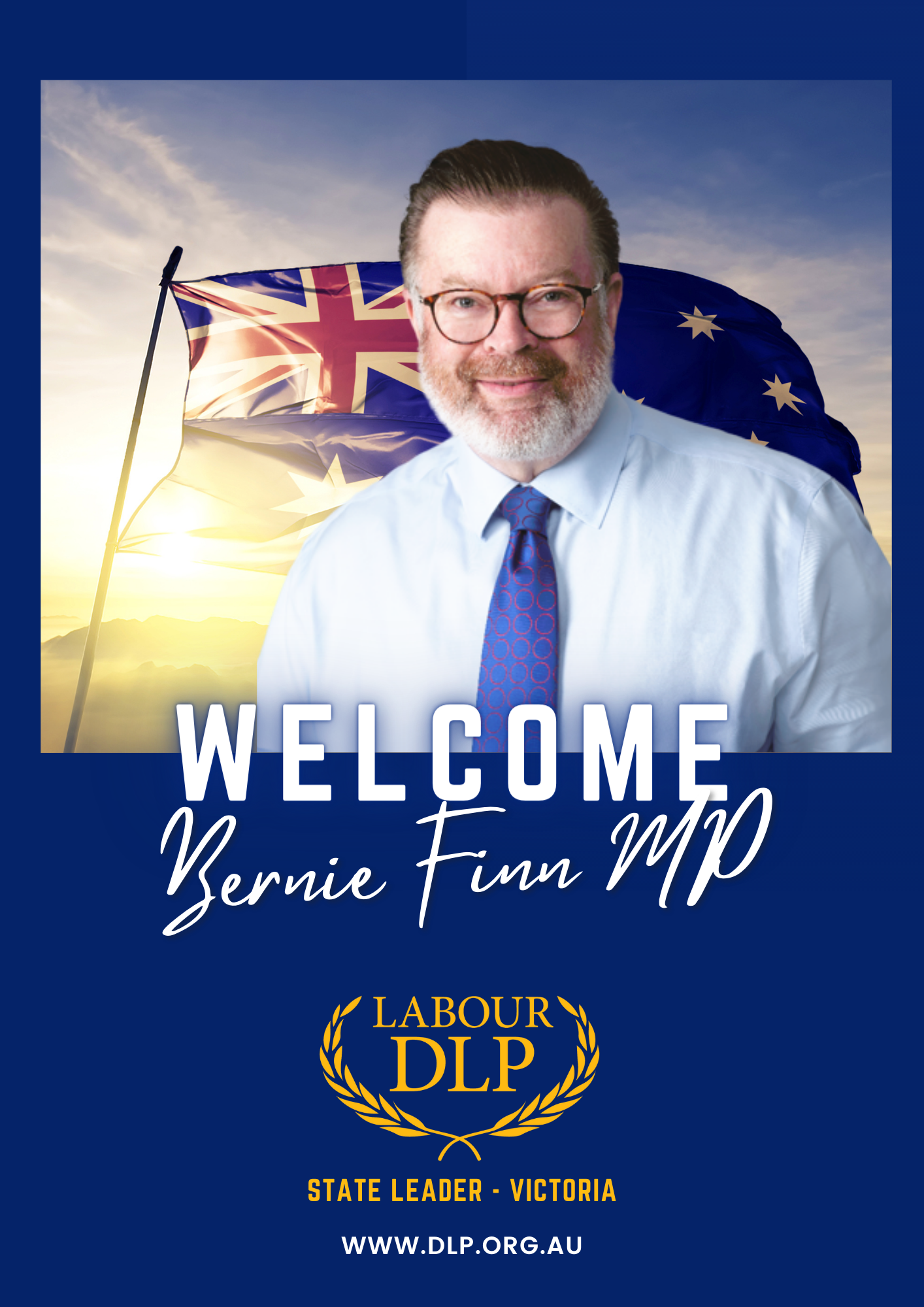 The Democratic Labour Party (DLP) is thrilled to announce that outspoken conservative Victorian MP Bernie Finn has taken on the role of State Parliamentary leader and will lead the DLP into the November State election.
Bernie, (as he is affectionately known,) was originally a member of the DLP, before joining the Liberal Party. He served as a Liberal Party Member of Parliament for twenty-three years until last week when the Victorian Liberal Party, under leader Matthew Guy, expelled him for making private comments in support of his long held pro-life principles.
Bernie currently holds a Victorian upper house seat in the working class Western Metropolitan electorate, where the last Democratic Labour Party MP, Dr Rachel Carling-Jenkins, was also elected.
Bernie is well known for his staunch support for traditional conservative values, including the right to life of all humans from cradle to grave.
He has previously called out the absurdity of pursuing expensive and unreliable "renewables" when Australia's tiny emission rate makes no difference to global carbon dioxide levels and was an outspoken opponent of the anti-democratic lockdowns and vaccine mandates imposed by the socialist Andrews government in Victoria.
The DLP and Bernie share so many common values that our coming together is a natural fit. We look forward to supporting Bernie in our Victorians State election campaign.
Before entering politics, Bernie was a broadcast journalist. He is married with six children and is currently Chair of the Australian Conservative Network of parliamentary representatives.
On behalf of all DLP members we warmly welcome Bernie home.
Enquiries: Contact Steve Campbell, secretary@dlp.org.au