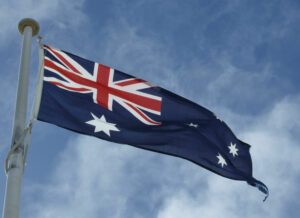 Recently the Australian public have seen a call from both Bob Katter MP Senator Fraser Anning for a return to an immigration policy based largely on the religious beliefs of those wishing to migrate here. It is assumed this would relate to refugees also. Naturally this has raised the spectre of a return to the days of the White Australia Policy.
While both Mr Katter and Senator Anning have gained applause from the Democratic Labour Party and its members for their strong pro life views that does not mean we will not speak out against any policies we find offensive, dangerous or discriminatory.
The Democratic Labour Party has opposed the White Australia policy, and all similar proposals, since the mid 1950's and will continue to oppose any call for its return, in any form.
DLP Senators in the 1950's & 1960's worked to have this degrading policy removed and in 1966 were vindicated when the then Prime Minister Harold Holt legislated to see its permanent removal with the support of all DLP parliamentarians.
The DLP knows that there are often difficulties when people of different cultures mix, especially when they come from an area with a history of animosity towards others. We believe migrants should be integrated into Australian society and do their best to gain an understanding and appreciation of our culture and our history, including that of Indigenous Australians.
However, no-one has the right to point to an entire community and label them all as trouble makers or worse simply because of their race or religious beliefs. To suggest this is to support ignorance and intolerance in our community.
No party, no senator or MP and no candidate standing on a pro White Australia Policy platform should expect anything but opposition from the DLP and its members.