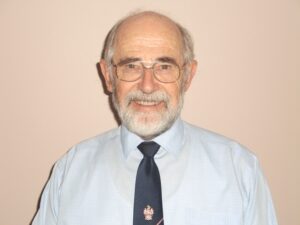 Des is a retired builder who knows the ethos of hard work and experience of raising a family. Together with his wife Irene, Des has four living children and eight grandchildren.
Life's experience has taught Des that we need positive, life-affirming principles to help us in our lives. Des believes that Labour DLP is equipped with the right principles to bring about much needed positive and life-affirming change to our society.
In particular, DLP principles which mean a lot to Des include:
The sacredness of human life, from conception to natural death
Orthodox, universal and time-tested values for a free, caring society
The family as the guardian of human freedoms vis-a-vis the state
The authority of just law
Distributive democracy
High values indeed, and much challenged today. Nevertheless, Des firmly believes that striving after them is of positive benefit to all people.