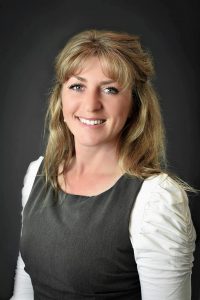 Kathryn Breakwell believes the community of Werribee District deserves a representative who lives in the area and representation by an MP who knows, understands and shares in the issues the community faces along with the impacts of decision-making by the Government.
Kathryn has a diverse career background that allows her to understand a wide range of different lifestyles and perspectives. She is currently a tram driver and derives great satisfaction from providing an essential transport service to the community, and being responsible for the safety and wellbeing of her passengers. Previously she has undertaken leadership and project management roles in the corporate sector and has also worked in manual labour jobs and not-for-profit roles including pro bono work.
Kathryn is a strong advocate for worker's rights and in 2017 she established a workers' advocacy group.
Passionate about influencing positive change at Government level for the benefit of the community, Kathryn is committed to restoring a 'fair go' for Australian workers and families.
"Werribee District has been a safe ALP seat for the Daniel Andrews Government for a long time and we've felt the impact of being neglected because of this. It's time voters utilised the opportunity to elect a true and local Labour representative other than the Daniel Andrews ALP Government representative."
Kathryn is concerned with representing local issues including but not limited to:
Removal of the Hoppers Crossing level railway crossing for improved public safety and to alleviate traffic congestion issues
Increased police resources
Provision of more schools and hospitals to catch up with the demands of a rapidly growing population
Tackling the rising rate of homelessness within the Werribee District
Increased public transport services such as the proposed light rail and additional new train stations for the area along with more car parking spaces
Improved infrastructure
Review of pricing for water supply to local produce farmers in the Werribee South food bowl
Removal of the 'Safe Schools' program and all associated programs at schools, and implementation of a genuine anti-bullying program such as the RULER program (from Yale University)
Promote implementation and delivery of the proposed development of the "National Employment and Innovation Cluster" precinct to create more employment opportunities within the Werribee District
"I want to see these issues addressed for the sake of a healthy, vital, and abundant future for Werribee District. And as a community the majority of us want these basic things, and we want a common sense, principled approach from politicians who actually care."