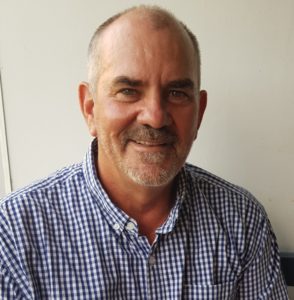 Lindsay Temple was born in Mackay, where his family has had a long association with the area, stretching back five generations.
Having worked in a variety of industries including mining, cane-farming, transport and as a hay producer, Lindsay is committed to delivering results and viable solutions as an elected QLD Senator.
Lindsay loves serving the community has volunteers as a member of the emergency response team at Hail Creek and has provided community bus transportation services for the Saint Vincent de Paul Society. In his spare time, Lindsay enjoys fishing and camping out in our beautiful National Parks.
Lindsay is a strong advocate of the Democratic Labour Party's life-affirming policy platform and is passionate about a range of issues including:
The creation of a government-owned rural development bank to take over debt from major banks on struggling rural properties.
Providing real solutions for our sugar cane growers so that our rural towns can survive. 'Without a profitable sugar cane farm, there will be no mill workers, which effect small businesses in the local community'.
Cutting out political correctness.
More federal funding to help combat homelessness in the Mackay region.
Opposing any type of 'uniform abortion service' and any legislation that increases abortion accessibility.
Enhanced food security for the nation.
Affordable housing and lower cost of living.