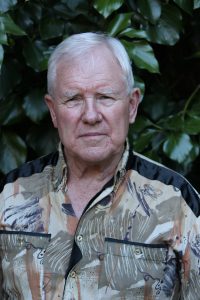 Michael and his family have lived in Frankston for 50 years. Michael and Jackie's two sons and two daughters attended St. John's Catholic Primary School and John Paul College secondary school. The family is well known across Frankston's sporting clubs, especially Karingal Tennis Club and YCW Football Club.
Michael is an enterprising person who cares about the local community. For over 30 years he was a primary school teacher and for the final 12 years of his career with the Victorian Education Department, was the principal at Hampton Park Primary. His commitment to the community has seen him serve as the secretary of both the Frankston East Conference of the St. Vincent de Paul Society and the Karingal Local Area Planning Group. Michael and Jackie have also undertaken a business venture together, 'The Great Australian Mug'.
Until 2017, Michael had not joined a political party. However, after seeing the Brumby and Andrews ALP governments prioritise and introduce radical abortion and euthanasia laws that grossly devalue human life, Michael resolved to not only join Labour DLP, but to represent the party as a candidate in the 2018 Victorian State Election.
Michael vividly remembers the dreadful state to which the Cain-Kirner government reduced Victoria in the 1980s and early 1990s because of its reckless and uncontrolled spending. If elected to Parliament, Michael is certain to hold the government of the day to account.