One of the key questions from our cherished constituents and supporters has been: "How do we vote to best get the DLP up?"
Well, here are the following ways in accordance with electorates, Upper House and Lower House systems: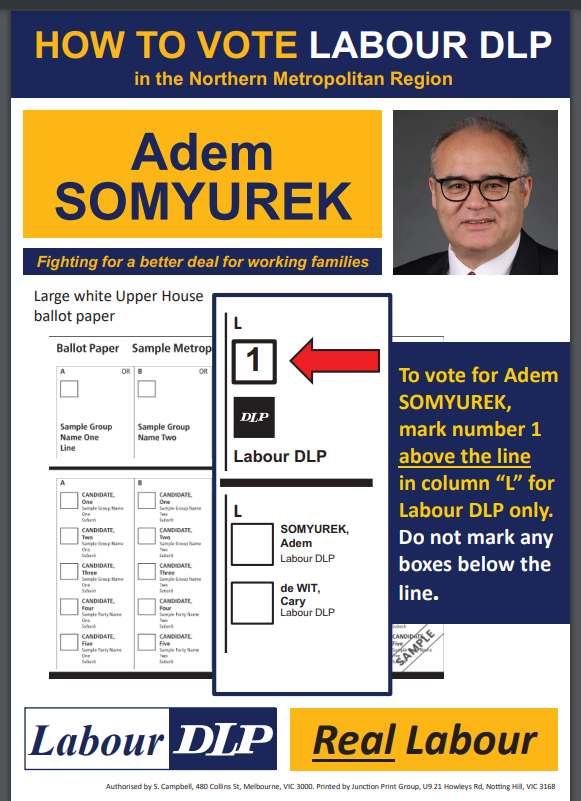 UPPER HOUSE
Our lead upper house candidates are Bernie Finn MP and Adem Somyurek MP, so for their electorates we are working hard to ensure they get up to have some
real impact together in the Victorian Parliament.
Please Note: The preferencing is there in order to give our candidates the BEST chance at getting their seats. It isn't necessarily because we 'prefer' certain folk over others in every case (*obviously that doesn't count when it comes to putting Greens last and Labor, ALP before them… DO still do this.)
It is ideal if preferences are followed so we can ensure the likes of The Greens and Fiona Patten's 'Reason Party' are pushed out!
_____________________________________________________________________________________________________________
OTHER UPPER HOUSE CANDIDATES TO VOTE 1 FOR:
CLICK ON REGION TO DOWNLOAD PDF OF THEIR HOW TO VOTE CARD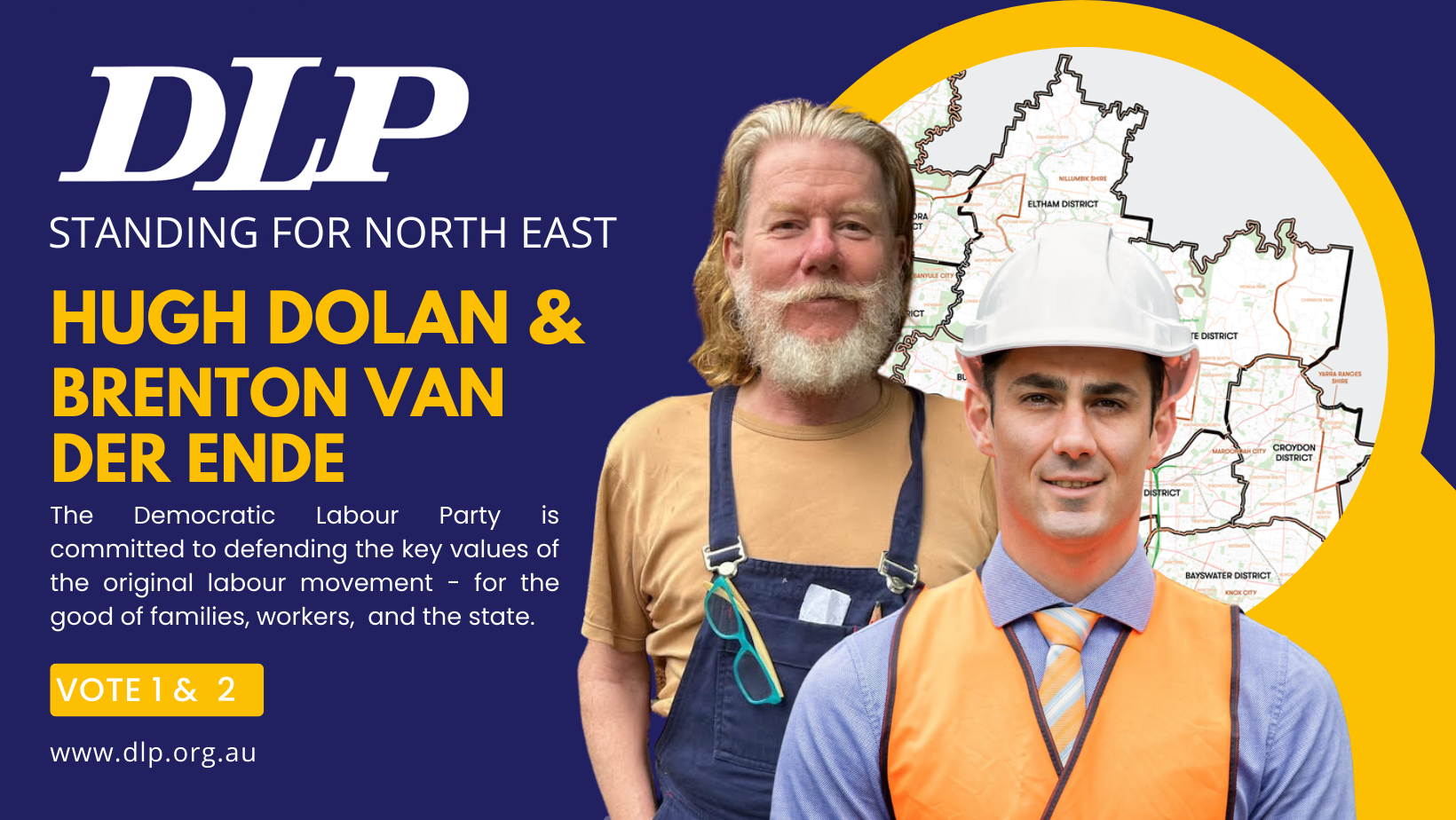 ________________________________________________________________
How to Vote in the LOWER HOUSE
(click on names of people, photos or districts for a PDF to open on how to vote)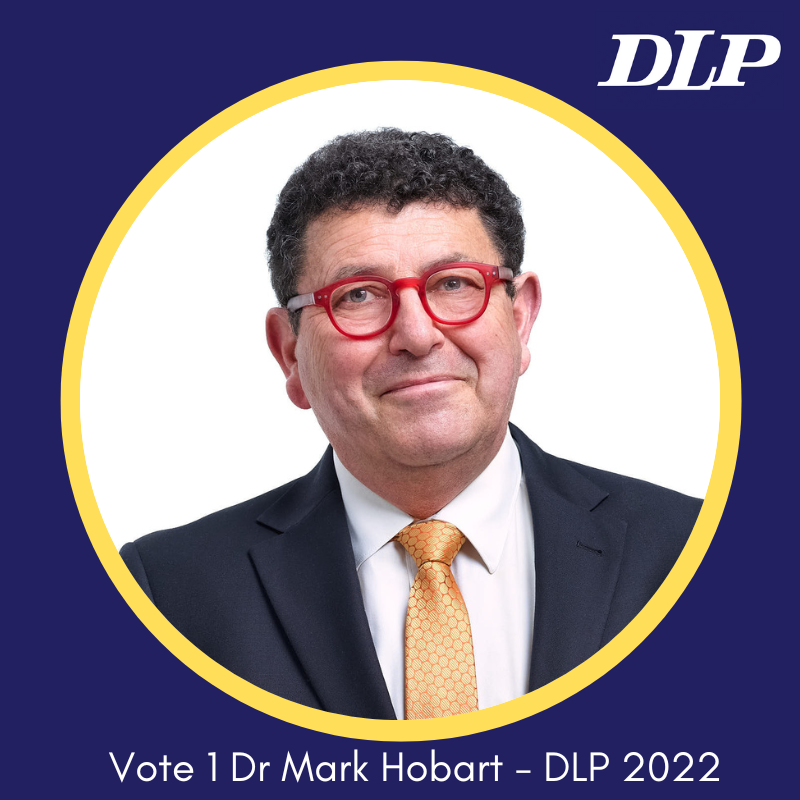 Lots of bills get 'tested' in the Lower House of Parliament and if we can stop or pass them here then half our job is done. This is why we would love to get some seats in the Lower House and have some EXCELLENT DLP Candidates standing to represent you here.
Above, you will see the image for the 'How to Vote' for the Victorian Hero Medico, Dr Mark Hobart in St Albans. A vote for him and a vote for Bernie would occur at the same time and cover two birds with one stone!
But then there are some other brilliant characters among the Lower House candidates who all share the key values and principles of the Democratic Labour Party and live for the betterment of their local communities every day already.
Whether it's the seat of Eureka with the dynamic Tabitha Rickard or over in Wendouree with caring Dianne Colbert,you cannot go wrong putting them in first place.
Then there are our other great DLP candidates in alphabetical order: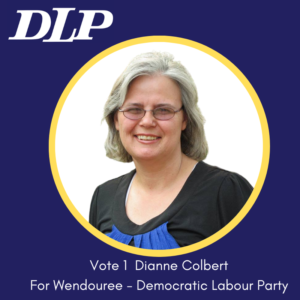 Click on each area to see how to vote to ensure the best party and people get in to represent you and Dan goes OUT!