Part 1 of our 'Lower House' Meet & Greet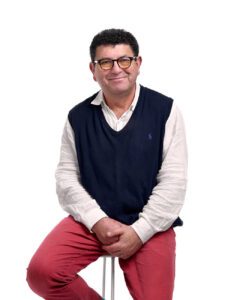 Our candidates standing for lower house seats are some of the most up standing community members and real heroes of truth, good and fairness in their own rights.
To start, we must present Dr Mark Hobart, the GP who rose to fame over the Andrews years with his stance on conscientious objection for medical practitioners.
Dr Hobart originally stood for the DLP in 2011 and is encouraged by the fact the policies haven't changed and have "stood the test of time."
Upon the announcement of his candidacy, thousands of fans on social media came forward ready to do what it takes to ensure his election to a seat.
On his facebook page, the most common statement is – "This is what our parliament needs – honest, qualified, caring humans who will do what it takes to defend freedom and values."
Dr Hobart remains humble yet hopeful. Many may remember him from such scenarios as his Medical Clinic being subjected to an illegal raid by Andrews "Government Officials" on the back of his provision of medical exemptions for his patients to some Covid Vaccines. Or there was his being fined and threatened deregistration for not referring a couple who sought a late term abortion on the grounds of gender.
We are honoured to have him standing alongside the DLP as our policies totally align with Dr Hobart's heart and work to date.
——–
Other champions working against the extreme agendas of the left are our Ballarat region candidates, Dianne Colbert (Wendouree) and Tabitha Rickard (Eureka.)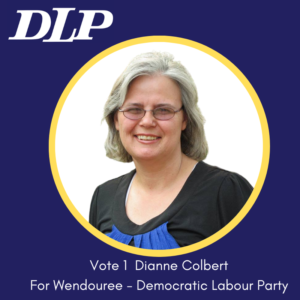 Miss Colbert, recently came under fire in her regional media for advocacy work she had once done around preserving traditio
nal marriage. But the Democratic Labour Party stated: "The DLP supports Dianne Colbert's rights to hold to fundamental beliefs on Biology and family."
It's the DLP's position and policies around family values and human dignity at all stages of life that especially count to Colbert and many Victorians of various backgrounds, she believes.
In fact, Miss Colbert is highly qualified to give her opinion on these matters as she is most renowned across her community as a professional counsellor and family therapist who, among her many engagements, was a training coordinator and trainer for Lifeline Volunteer Telephone Counselors.
If electe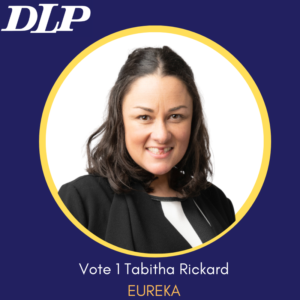 d, she wants to ensure that among the educational goals of the The Democratic Labour Party, we seek to "outlaw the teaching of radical social values in public schools such as the so-called "safe schools" child sexualisation program; End other politicisation of education; Review and redesign public education curriculum to focus on academic rigor and to eliminate left-wing political bias; Abolish extreme left wing dominated teacher training colleges and outsource teacher training to private organisations, including on-the-job training."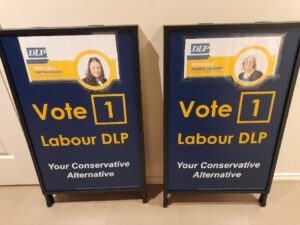 As Colbert lost her younger brother in 1998 to suicide, she has been passionate about suicide prevention and improving mental health outcomes via work with Psychiatric Rehabilitation Australia as well.
——–
If elected, Tabitha Rickard will follow key policies of the Democratic Labour Party platform of: promoting accountability for the COVID response; the introduction of a homemakers allowance, reclaiming education for children to be safe to learn.
"I was deeply impacted by the reign of Daniel Andrews," she explained when stepping up for Candidacy. "I have always sought to make a positive change in the Ballarat community."
Her community support via volunteer roles, such as being on the board of a small business co-working space, mentoring via student leadership programs in schools and graduating from the 'Future Shapers' program; being a Community Champion for PANDA and being a Baby-wearing peer educator Baby-wearing Australia; we hope will provide that.
Tabitha was employed as a Youth Worker for Ballarat City Council and the YMCA until vaccination status was made mandatory for such positions.
——
Felicity Sharpe over at Mildura believes the DLP is precisely what so many people across Victoria are craving right now, saying: "I'm a member of the DLP because it's a true Conservative Party that cares for people, it brings the social care of the 'left' and the conservative values of the 'right' together to best uphold good, faith-filled values.
She says she is standing to help the people of Mildura to have a real opinion of change and "To stand up for the Australian values we once had and upheld, the rights of working families, to save lives and to protect rights at work."
The 28 year old is an assistant nurse pursuing a particular interest in psychiatric nursing and would like "to challenge the new orthodoxies of our current age, to protect Truth and to be a real act of change."
——
Alan Williams is standing for the DLP in Footscray because he says he knows he is part of a silent majority in his area who share the same principles and values of the party.
He hopes that being a respected member of the sporting community, he can make a difference by being one of the party representatives.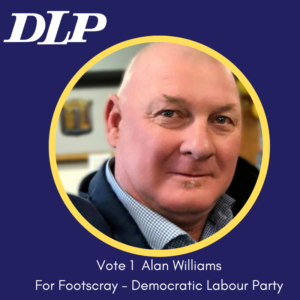 "My vision for the community is primarily focused on the betterment of public health care, providing a safer community and make sporting activities affordable for everyone," he explained. "I have been involved in sporting activities primarily football and cricket since I could walk. I am well known in the west and have been instrumental in setting up new clubs, coaching and playing. I have also been involved in fundraising."

"My hopes if elected are that I would be instrumental in bringing the party into the future by providing a 'can-do' attitude and being a fighter for the cause of truth."
These five are joined by more than 20 other brilliant folk –
| | |
| --- | --- |
| | |
| Croydon | Sophie de Wit |
| Glen Waverly (Forrest Hill) | Scott Marsh |
| Sandringham | Karla Zmegac |
| Eureka | Tabitha Walkingshaw |
| Wenderee | Dianne Colbert |
| Bayswater | Thomas Dolan |
| Box Hill | Paul Dean |
| Ringwood | Gary Ryan |
| Hawthorn | Stratton Bell |
| Mildura | Felicity Sharpe |
| Nepean | Cynthia Skruzny |
| Bass | Mark O'Neill |
| Mulgrave | Maree Wood |
| Melton | Ashley Alp |
| Shepparton | Sue-Ellen Hazel Mcgrath |
| South Barwon | Leonie Bates |
| Eltham | Leila Karimy |
| Yanyean | Jack Woolridge |
| Cranbourne | Chris Norton |
| Narewarren North | Andrew Zmegac |
| Packenham | Sarasadai Sarkesshik |
| Hastings | Camille de Wit |
| Sunbury | Peter Bayliss |
| Sydenham | Jakueline Radovani |
| St Alban's | Dr Mark Hobart |
| Point Cook | Daniel Harmann |
| Werribee | Kathryn Breakwell |
| Kororoit | Zuzanna Brown |
| Laverton | Michael Wirth |
| Footscray | Alan Williams |
| Williamstown | Rochelle Fisher |
| Niddrie | Holly Kruse |
We are looking forward to sharing some footage of our lower house candidates in action very soon… #staytuned